Home
›
Feature Requests
Invasion Of The HIPSTAMP Terminologies!!
It's getting difficult to find slip-ups here in the well-oiled
HIPCOMIC
machinery . . .
. . . but I was just browsing and using the editing functions along the left border of the search pages, and came across this: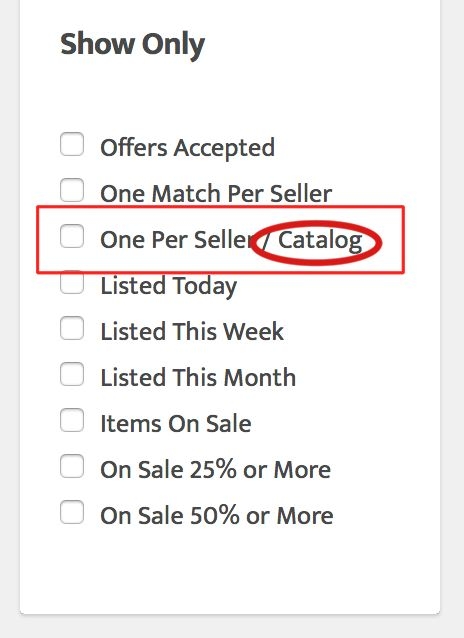 I think the use of the word
'catalog'
here must be an import from
HIPSTAMP
and isn't really appropriate here. Wouldn't it be better to use the word
'issue'
in this instance?
There is really no
'catalog'
for comics (Price Guides, yes) and what this function is set up to do is just show matches for only
one
seller per
issue
being searched.
At least I
think
that's the intent.