Seller Spotlight: DTA Collectibles
Posted on Tuesday, May 24, 2022
Written by Van Guno
DTA Collectibles is the premier online destination for collectors of comics, pulps, and beyond. Owner David T. Alexander operated The American Comic Book Company in Los Angeles until his move to Florida in 1989 where he founded DTA Collectibles as a mail-order collectibles business. In its evolution from print catalogs to online storefronts, DTA Collectibles has remained an international source for rare and obscure paper collectibles.
To learn more about them and how they operate, read below!
What were you doing before you started the business?
"It all started when I was studying law and working as a social worker in Los Angeles in the late 1960s. During that time, I was buying, selling, and trading comics as a hobby until my hobby began to take up so much of my time that I had to make it my business."
What are the biggest challenges you face while managing your store?
"The challenges are mostly technical at this point. We have over 150,000 individual items in our online inventory and we offer them for sale on seven different platforms. Making sure that each and every order gets shipped on time and that everything that sells is pulled from all our platforms is largely automated, but it still requires monitoring to make sure we don't miss anything."
How do you manage/source your inventory?
"People contact us daily with collectibles to sell, and because we like to stock almost anything collectible that's made of paper, we end up buying most of what is offered to us. We also buy inventory online, buy at comic conventions, check out local flea markets, estate sales, and auctions to make sure that we have a constant flow of fresh material to offer our customers."
How do you manage your relationship with your customers?
"We try to be quick to respond to all customer questions and are happy to communicate with our customers about any concerns they may have. We want to leave the customer happy at the end of every transaction so they will want to keep buying from us."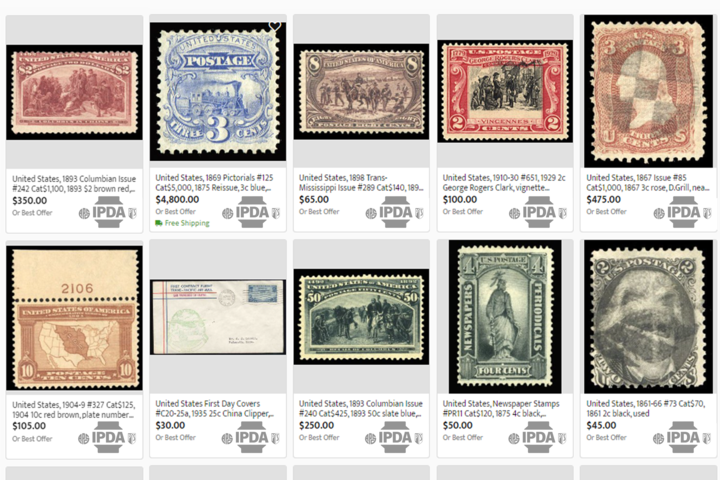 What does a normal day at your company look like?
"Every morning we have some people answering emails and some people pulling and packing the orders that came in. The bulk of our day is usually spent organizing, processing, grading, scanning, and listing new material for sale. We have a 5,000 sq. ft. warehouse full of material including comic books, pulp magazines, sports programs, auto racing memorabilia, vintage magazines, big little books, and almost any other type of vintage paper collectible. Most of it is not yet listed for sale and we are constantly acquiring new collections. It is more than a full-time job processing all the material we already have but the compulsion to obtain more is irresistible."
You can check out DTA Collectibles at dtacollectibles.com!