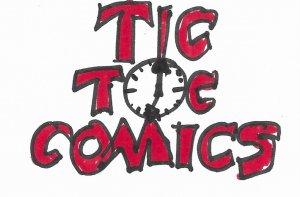 Used comic books and comic collectibles. Thousands of single issues, lots of sets and full runs.
I am listing sets with free shipping.  Single comics: $3.50 for the first, 25 cents each additional.
Comic books will go First Class or Priority; DVDs, TPBs, and graphic novels will go media mail, unless you choose Priority Mail or contact me for a price for Priority shipping.
Just so you know, I'm committed to cutting down on waste.  If I ship in a box that's not Priority packaging, it's one that I got used.  I use the backs of old copies for shipping labels, unwanted rolls of paper for the packing slip, tape from old comic bags, packing peanuts that I saved from work (they would have been thrown away), and cardboard from used boxes.  I also fold over the tape inside the package so you have little pull tabs to get the comics out without destroying them.  How many times have you had comics arrive safely, but in packaging you can't penetrate without mutilating them??