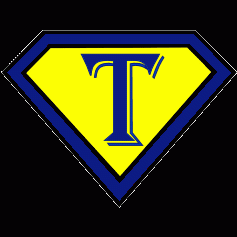 Silver-Age to Current; Raw and Certified Graded; Comics for Everyone!
I bought my first comic book, at the age of 9, in the summer of 1964 -- Fantastic Four #30 -- and, while there have been sporadic periods where I was less involved in the hobby, my love for four-color fantasies has remained undiminished since.
I started selling comics in the mid-80s, setting up at weekend swap-meets, placing ads in the pre-eminent hobby publication of that time, "The Comics Buyers' Guide," and selling at comic conventions (back when comic cons were all about the comics).
As a long-time collector, I strive to deliver the quality and service I, myself, would like to see, when ordering from an online dealer. While many dealers claim to offer accurate grading, I pride myself on adhering to the highest standards. I keep "The Overstreet Guide to Grading Comics" at hand at all times, and study certified graded comics closely, to ensure accurate grades for the books I sell.
Large high-quality scans (never stock images) are provided for easy perusal of the books. On older comics, scans of the back cover and centerfold are provided. The edges of covers are never cut off, in the scans, and any notable defects not easily discernible in the scans will be noted in the description.
I look forward to serving your collecting needs.
Ted Tyszka