Seller Spotlight: Geek Inc.
Posted on Friday, April 29, 2022
Written by Kyra Rickman
Geek Inc. Comics is a Chicago-based hobby store that has gained its reputation from years of serving its customers. They have bought collections of all sizes – from oversized ziploc bags to massive collections of collectibles that require multiple trucks to haul. Building a trustful relationship with their patrons, Geek Inc. has established itself as more than just a comic book store, but also a thriving community. This is why we decided to interview Bill Cody, the owner of Geek Inc., and get his insights on how we conducts business and learn more about him as a seller.
Read on to learn more!
How did you start selling on HipComic?
"Well, I was sitting in my shop just getting some work done. This random guy named Andrew wandered in, and we were talking about comic book shop POS systems and making sales and stuff like that. Andrew talked for fifteen minutes or so. He took a picture of a book and showed me the image recognition feature, how it just fills in the title, character, date, and all that jazz. I said, "wait a second - I need that in my life. I want to be part of it." I was ready to jump in."
What got you into comics and collecting?
"I was, I don't know, eleven years old? I really liked the X-Men cartoon on Fox. I was at 7-Eleven, my aunt was babysitting me, and I just wanted to get a slurpee. I saw a Ghost Rider comic that had the X-Men on it and I was like "wait, I know those guys! I like that cartoon. I'm going to buy a comic book." And that's the beginning of the end right there, that's how the obsession starts."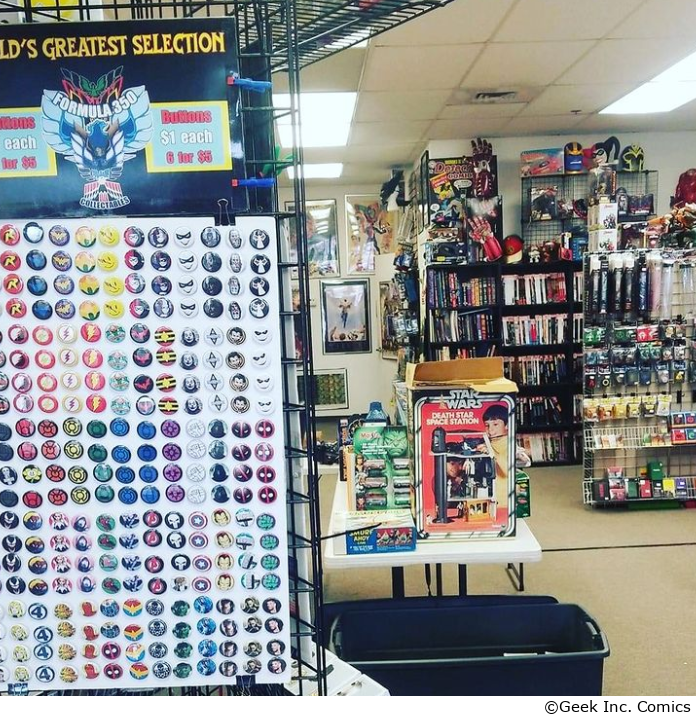 What HipComic tool or service is most useful to you and your store?
"Unquestionably the image recognition, and I'll tell you why. I can have someone at my shop whose job is just to make HipComic listings. He can come in on a Saturday, grab a few boxes, and just sit there with a phone and make listings. Instead of taking an hour and a half or two hours to get a longbox listed, he can do it in a third of the time. With other marketplaces, it's literally not worth my time to even list five dollar books. There's just no ROI there. I had someone buy a stack of Cyberforce comics from me on HipComic last week. They're great books, but let's be real - that is a perennial dollar-bid book. On another marketplace, I'd have to list every book at around six bucks a piece to make it worth my time. On HipComic, they were able to get six books from me for twelve bucks or something, and it was worth it for me to list them because of that tool."
What does community mean for you on HipComic?
"Other marketplaces to me can feel like a job, whereas HipComic feels like an additional revenue stream the same way conventions are. It's really cool because it's not just an extra task I have to do. I can actually sell stuff that people are genuinely looking for and not just trying to flip as a hot key book. I know that Cyberforce person is buying those books cause they're filling out a run and they actually want them and are going to read and enjoy them. There's something to be said for that, you know?"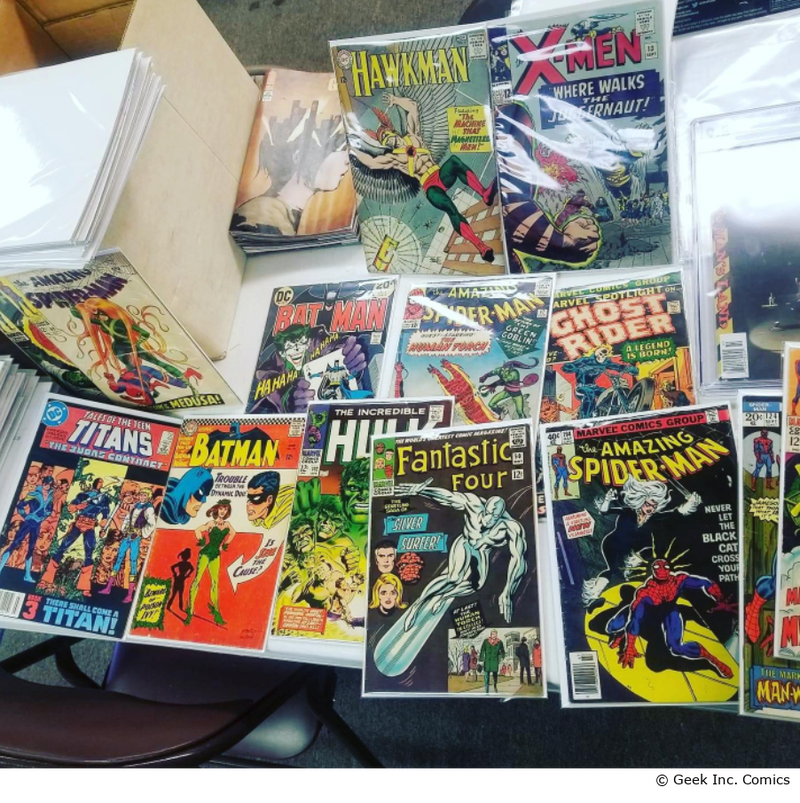 What is your most prized book, whether it's in your store or it's in your personal collection? What is the most prized book that you have?
"This is going to be a tough one. There's two. I still have the first comic I ever bought, way back when I was eleven or twelve years old. I actually a few years back got it signed by Stan Lee at a convention, so I've got that framed on my wall. The other one is the first Silver Age appearance of the Riddler, Batman #171. It was my first expensive book I ever owned, and it was a Christmas present to me from my grandma. That one's got a lot of emotional value - I'll never sell that."
What's your vision for your business on Hip over this next year?
"Actually, just last weekend we had our grand opening for our second store. We've got a lot in storage, and we opened a second store just to get to that stuff. I've been able to list so much more online just because now I have access to it. We're going to continue expanding; we're going to continue doing conventions; we've hit a great run of shows recently. I mean, there's no two ways about it. Our goal is to continue getting bigger."
Geek Inc. Comics is located at 994 Army Trail Rd., Carol Stream, IL. You may also follow their Instagram page, @geekinccomics!