How to File Resolutions on Unpaid and Canceled Orders
Posted on Wednesday, September 28, 2022
Written by Van Guno
Has someone purchased an item from you but hasn't paid yet? Do you have orders that were recently canceled by the buyer? If either of these is the case, check out our guide for filing resolutions below:
Step One: Go to the Resolutions Page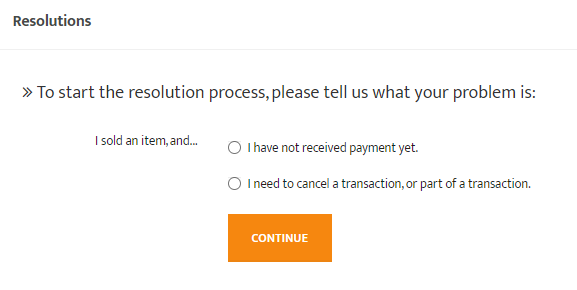 You may access the Resolutions Page here: https://www.hipcomic.com/members/tools/resolutions. Here, you can either select which of the situations apply to you.
If you choose "I have not received payment yet.", you will see the following prompts below. You will only need to input the Order Number (or Invoice Number) of the transaction, but if there's only one item, you may choose to put the Listing Number (or Listing ID) instead. Do not put values on both boxes.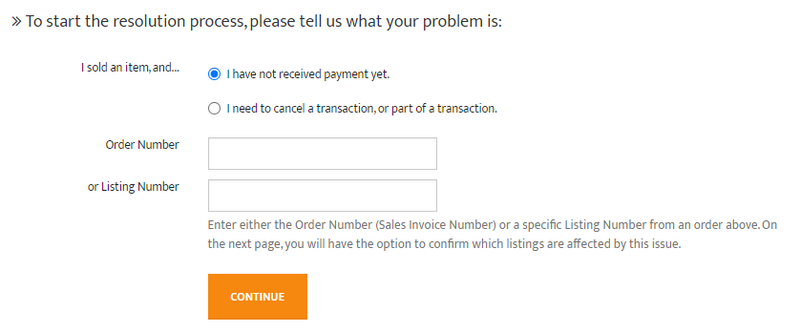 On the other hand, if you chose "I need to cancel a transaction, or part of a transaction.", you will see an extra prompt below. This option will apply to paid orders wherein you issued refunds via PayPal. This will also be used in case there is an item in the transaction that is unavailable so the rest of the transaction goes through. Just like the first option, you may input the Order Number (or Invoice Number) to file a resolution for the WHOLE transaction or you may input only a Listing Number (or Listing ID) to only file a resolution for that INDIVIDUAL listing. Lastly, there will be a drop down of reasons for filing a resolution for a paid order.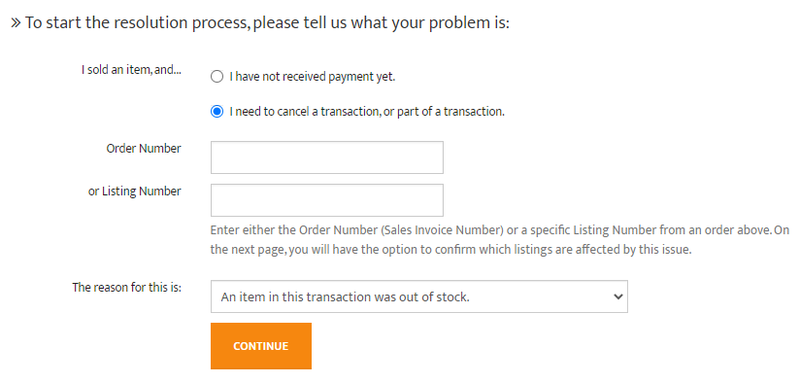 Once you're done, just press Continue.
Step Two: Monitor the Status of your Filed Resolution
At the bottom of the page, you'll see your filed resolutions. You may filter them by Open (which are resolutions that haven't been approved yet) and Closed (which are resolutions that have already been approved or declined).
There you have it! Isn't that easy? If you encounter a problem following these steps at any point, feel free to send us a Support Ticket and we'll help you out as soon as we can.