Quickly Close Listings with the Bulk Lister
Posted on Tuesday, August 23, 2022
Written by Van Guno
There are times when you need to close multiple listings all at the same time, and we all know that it takes too much time to do them one by one. That is why we wrote down this guide to help you clear tens and hundreds of listings using our Bulk Lister given that you know the Listing IDs and Private IDs of the items you want to close. If you don't know what the Bulk Lister is, you may find it HERE.
Step One: Create the .CSV Template for the Bulk Lister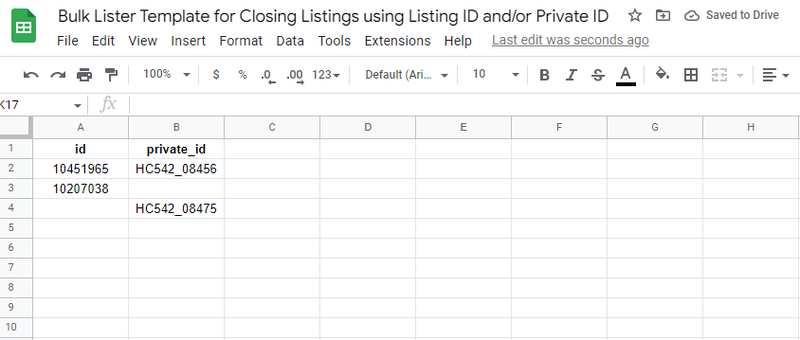 For this particular feature of the Bulk Lister, you only need two columns indicated above: id for Listing IDsand private_id for Private IDs. Make sure that these two column headers are on the first row of the template. You may list down the Listing IDs of the items you want to close under the id column and do the same for Private IDs under the private_id column. You don't need to have both columns filled out, and it is perfectly fine to only use Listing IDs or Private IDs to close your listings and leave the other column completely blank. Once you are done, save the file as a .csv file and proceed to the Bulk Lister page.
Step Two: Set the Bulk Lister Settings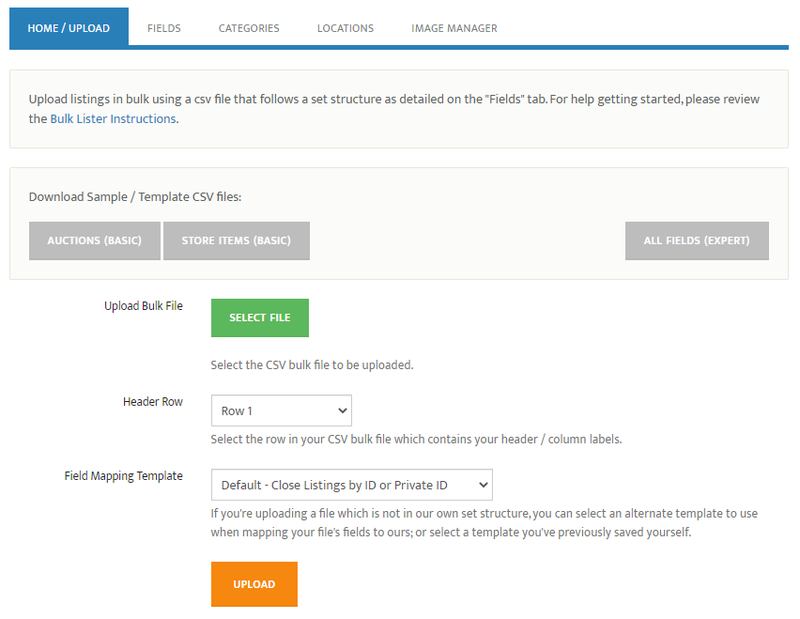 Once you get onto the Bulk Lister page, upload the .csv template you created by clicking Select File. Then, for Header Row and Field Mapping Template, make sure that you set them to Row 1 and Default - Close Listings by ID or Private ID, respectively. After that, you may then click on Upload.
Step Three: Do Not Change Anything on the Bulk Lister Fields page
After pressing Upload on the Bulk Lister page, you will then be redirected to the Bulk Lister Fields page. Make sure that you do not change anything on this page and you should scroll down to the bottom until you see the Save and Process File button. Click on that button and that will start the process of closing the items you listed down on the .csv file.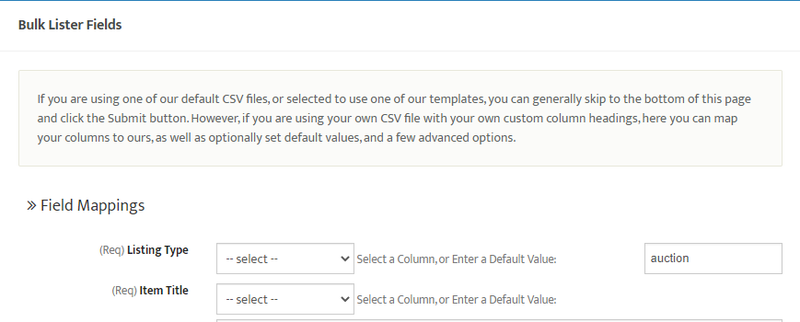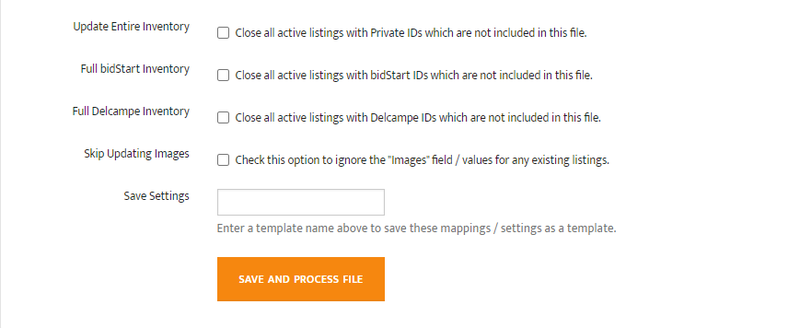 Step Four: Review the Report
Once the Bulk Lister process is completed, you may then proceed to check if the closing of your listings has been successful by going to the Reports Page. The report will have CSV - Bulk Lister Report [System] as the type. You may proceed to download that and check if the closing of listings were successful. If you encounter any problems with listings that weren't closed, you may send us a Support Ticket with the Bulk Lister Report.

Now, isn't that easy? I'm sure this will cut down on a lot of time when needing to close your listings. If you encounter a problem following these steps at any point, feel free to send us a Support Ticket and we'll help you out as soon as we can.